POW*MIA
You are not forgotten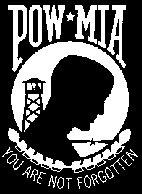 This site is dedicated to: CHARLES JAMES RAMSAY


Name: Charles James Ramsay
Rank/Branch: O3/US Marine Corps
Unit: HQ/HQ Battalion, 3rd Marine Division
Date of Birth: 08 August 1932
Home City of Record: Newark NJ
Loss Date: 21 January 1968
Country of Loss: North Vietnam
Loss Coordinates: 170013N 1070543E (YD230810)
Status (in 1973): Missing In Action
Category: 4 -- Unknown Knowledge

A. Individuals whose time and place of incident are unknown (e.g., aircrews members downed at the unknown locations or ground personnel that were separated from their units at an unknown time or place), and

B. Who do not meet criteria of categories 1 through 3.

Acft/Vehicle/Ground: O1D
Refno: 1001

Source: Compiled from one or more of the following: raw data from U.S. Government agency sources, correspondence with POW/MIA families, published sources, interviews. Updated by the P.O.W. NETWORK in 1998.

Other Personnel In Incident: William A. Kimsey (missing)

REMARKS: RADIO CONTACT LOST

SYNOPSIS: On January 21, 1968, an O1D aircraft (tail #57-2930) from "Catkillers" (220th Recon Aviation Company) departed the Hue/Phu Bai airfield on a combat support mission (the Marines describe the mission as an "NGF mission over North Vietnam") over the Demilitarized Zone (DMZ). The crew of the aircraft consisted of U.S. Army WO1 William A. Kimsey Jr., pilot; and U.S. Marine Capt. Charles J. Ramsey, aerial observer.

The aircraft was directing Naval gunfire on an active anti-aircraft site when radio contact was lost. Just prior to radio failure, WO Kimsey reported that their aircraft had been hit. A Forward Air Controller (FAC) on station conducted a search for several hours without locating the crash site or making contact with the crew.
Defense Department records list a slight variance in latitude and longitude location of loss for Kimsey and Ramsay, but the U.S. Army confirms that both men were last known to be at grid coordinates YD230810, and that there is no reason to suspect either of the crew bailed out.
Bill Kimsey had been 21 for two weeks when his O1D aircraft was shot down just into North Vietnam near the DMZ. Ramsey was an "old man" of 35. There has been no further word of him or of Charles Ramsay.

Although there is no substantive information on the crew of the O1D, evidence continues to mount that some Americans are still held prisoner of war. There are nearly 2500 Americans who did not return from Southeast Asia at the end of the war. Some were known to have been taken prisoner. Most can be accounted for by the communist governments of the region.
The Vietnamese have continually raised the issue of accountability in the context of aid and/or diplomatic and trade relations, but the U.S.
Government has been reluctant to negotiate on this basis, preferring instead to maintain a strict "humanitarian" level of discussion, which has resulted in the return of a few remains, but no American prisoners of war.
Our American soldiers go to war prepared to be wounded, taken prisoner, even prepared to die. They do not go prepared to be abandoned. If there is even ONE American alive, we must do everything possible to bring him home.